Ito
Japanese Restaurant
Fortaleza
What a delight and pleasant surprise!
When I dined at Ito's Japanese Restaurant in Fortaleza a few years ago it didn't take very long to realize I was indeed in a very special place!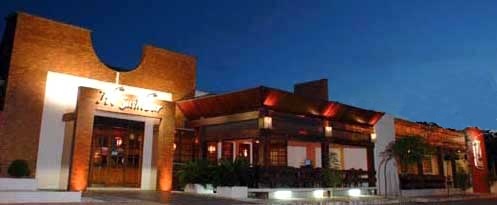 Ito Japanese Restaurant Fortaleza
After living in New York for many years and having traveled thoughout Japan, I never expected to find such an impressive example of Japanese Cuisine in Fortaleza Brazil.
I must admit I was more than a little bit curious about what their secret was. After many pleasant return trips.

I would discover that their secret to success was by no means any secret at all.
It all began in 1958 when Atsushi, and his wife Machiko Ito disembarked in Santos Brazil from Yokohama-Japan. After 18 years in Sao Paulo the Ito family would move once again to Fortaleza.
A few years later in 1981 Atsushi Ito opened the Peixaria that still operates today alongside the restaurant. Known as one of the oldest and most respected suppliers of fresh fish in Fortaleza.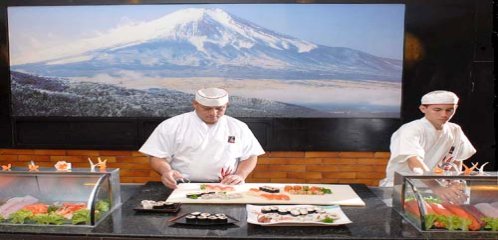 Ito Sushi Bar
The excellent relationship that they maintained with their suppliers was essential to continuing the family tradition of providing many of the best restaurants in Fortaleza with only the freshest and best cuts of fish.

It made perfect sense when the family decided to open their very own restaurant.

And so Ito's Japanese Restaurant and Sushi Bar opened its doors to the public in February of 2002!
At the time Traditional Japanese food was relatively new in Fortaleza, yet their popularity grew rapidly and continues to do so to this day!
So what makes Ito's the best Japanese Restaurant in Fortaleza?
Kumi Ito was kind enough to share her father's words of wisdom with us.
"Patience". You must persist at whatever it is you are doing for at least two years.
She adds that reflecting on these words that were often a burden, have now become a fundamental part of how she goes about her daily activities and her life.
"Pay Attention". Always check and double check yourself.
Atsushi Ito passed away in September of 2002, leaving the peixaria and family restaurant in the good hands of his daughter Kumi son Yuzoo and Yuzoo's wife Lucia.
"They help me to keep an open mind and heart, to continue
learning and to love !"
Seeing is Believing !
A tremendous amount of pride and hard work goes into preparing a menu that features one of the most extensive varieties of Sushi and Sashimi that you will find anywhere!



Choosing from the menu may seem like an insurmountable task, so try starting off with a chilled Sake or a Saporro (Japanese beer).

My family and I always begin with a Sushi & Sashimi combination platter.
Other specialties of the house include Tempura, Yakissoba, Teppanyaki (in the chapa),
and Yakisakana (grilled fish).
Once you've decided, just sit back, relax and prepare yourself for when the fine art
of cooking in the Japanese tradition comes together with your taste buds!
With all the years and thousands of miles between their Japanese roots and their new home in Fortaleza. It gives me great pleasure to say the Ito family has succeeded in preserving the traditions of some of the most characteristic Japanese dishes.
Whether you live in Fortaleza or are just visiting briefly. Ito's Japanese Restaurant in Fortaleza is an obligatory stop for anyone who truly loves Japanese food!
The restaurant is centrally
air conditioned and includes:


The Main Dining Hall


A decorated Party Room
that accommodates up to
40 people.


2 adjoining outside
Dining Rooms.
COCO FORTALEZA
Av. Engenheiro Santana Júnior, 2977.
Telephone:(85) 4141-5219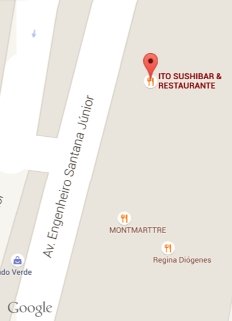 (085) 3273 1051
Open Monday thru Friday
5:00 p.m. - 11:30 p.m.
Saturday
11:00 a.m. - 3:00 p.m.
&
5:00 p.m - 11:30 p.m.
Sundays
11:00 a.m. - 3:00 p.m.
&
6:00 p.m - 10:00 p.m.
CREDIT CARDS ACCEPTED SEATING CAPACITY: 220

Telephone/Whatsapp +55 (85) 99724-4111
Email: reservas@fortalezabeaches.com

Telephone/Whatsapp +55 (85) 99724-4111
Email: reservas@fortalezabeaches.com