Fortaleza Off Road Treks
If you want to add some adventure to your travels. A Fortaleza Off Road Trek is the perfect way to do just that. As a photo-journalist having visited over 50 countries. I assure you there is no better way to explore and get a full appreciation for the beauty of this region.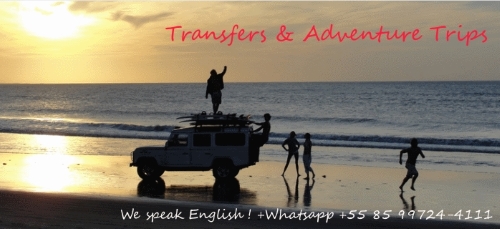 Imagine! You just arrived at your destination by Land Rover and already you have traveled along some of Brazil's most beautiful beaches!
An Off Road trek can not be compared with a few hours on the back of a dune buggy. Most tourists, even with sore backsides to show for their efforts, still won't get it!
When family and friends come to
visit us we make the 300 km /186
mile trip along the Coast of Ceara
to Jericoacoara by Land Rover.

One spectacular beach after an
another! I am looking forward
to decorating my website with
photos and information on each
and every one of them!
There are a few companies to choose from. Fortaleza Off Road Adventure Travel is the only company that I would trust my family and friends with. They are registered with the local tourist board. Their vehicles are insured.
Having close ties with a volunteer group in the United States. They are often contracted to transport American doctors to places that are not reachable without 4 wheel drive.
The Fortaleza Off Road Adventure Travel fleet consists of Defender 110 Series Land Rovers. Considered one of the the best all around 4 wheel drive machines ever built.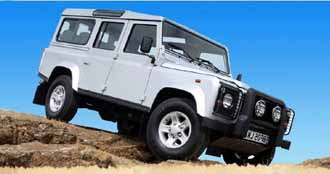 All crew members are
experienced and well
trained.
Taking a tremendous
amount of pride in
what they do.
Passenger safety is
their number one priority.
All vehicles are equipped with air conditioning, CD player, GPS, radio communication, air compressor, a modified suspension system and seating configuration with added padding.
You will be amazed at where these Land Rovers can take you and what they can do under the most adverse conditions. Such as river crossings or climbing and descending on sand dunes at angles greater than 45 degrees.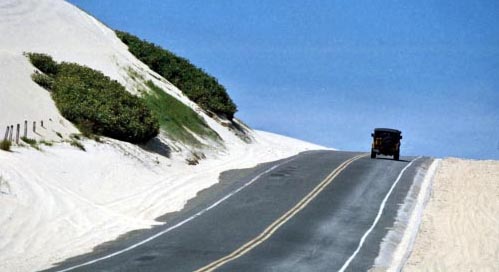 Don't miss discovering this true tropical paradise with FORTALEZA OFFROAD !
There is some bouncing around at times. The trip is not recommended for infants the elderly or people with health problems.
The State of Ceara is more than half the size of Italy. The scenery through out is breathtaking. Its turquoise ocean beaches are considered by many to be the most beautiful in South America.

Jericoacoara Off Road Adventure
For complete trip itineraries and more details!
Canoa Quebrada Off Road Adventure
For complete trip itineraries and more details!
For more information or to make a reservation send an e-mail directly to
Fortaleza Off Road: reservas@fortalezabeaches.com


Ministry of Tourism. Certification. No. 06.026202.10.0001-7.
Custom Search