Getting Around Fortaleza
Taxi, Bus, Rent-A-Car, Land Rover,
Private Plane, Helicopter.....
Searching for information on GETTING AROUND FORTALEZA and the Coast of Ceara? You have come to the right place! This page will give you a brief summary on each form of transport available. Then simply click on the link for more information and details about the means of transportation that best suits your needs.

FORTALEZA BY TAXI
For most visitors on Holiday. Getting around Fortaleza by taxi makes the most sense for within the city limits and for short trips close to the city. The taxis are reasonably priced and easy to use, while the drivers normally operate in a professional.
Fortaleza Airport Taxi Service
How to use Fortaleza Airport Taxi Service to get to Fortaleza hotels, and Fortaleza Beaches along the Coast of Ceara. With a complete list of destinations and fares from Fortaleza Airport. Including Jericoacoara and Canoa Quebrada.
Fortaleza Taxi Service
Helpful advice and tips getting around Fortaleza by taxi. Paying the local rates.
How to calculate fares and more.
Fortaleza Airport-Hotel Private Taxi Service
Passengers will be welcomed by the driver
holding a sign with their name on it.
---

FORTALEZA BY BUS
For Backpackers, Budget Travelers or people staying for an extended period of time. Getting around Fortaleza by bus is your best choice for getting anywhere!
I spent a year traveling around South America by bus! A great way to meet people and see the county side! The following pages have some great tips and helpful advice on Fortaleza Bus Travel!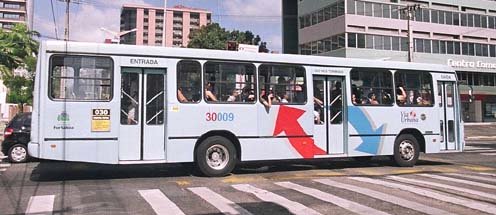 Fortaleza City Bus crosses Avenida Santos Dumont.
Fortaleza Bus Station
Getting to Fortaleza Bus Station, buying your tickets, and choosing
the safest buses!
Fortaleza Bus Companies
Choosing the best Fortaleza Bus Companies to Fortaleza Beaches.
The Interstate Bus Companies to the bordering states and beyond.
Buses to Salvador, Rio De Janeiro and Sao Paulo.
---

FORTALEZA BY TOPIC
The more commonly used name is "Topic". They cover the same routes as the buses and cost the same. With a sign somewhere on the vehicle indicating their route.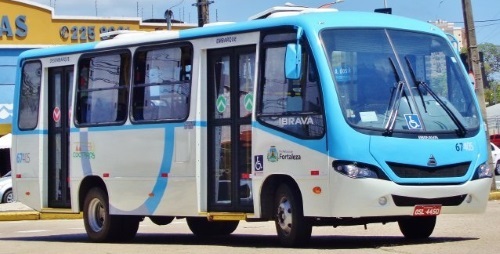 They will stop on any corner if you flag them down and are your best option if the bus is behind schedule.
---
FORTALEZA BY VAN AND SMALL BUS
Along the "Beira Mar" on Iracema Beach, where most visitors start there night out in Fortaleza. There are
Tourist Vans and Small Buses offering day trips
with discounts to the outer beaches. They can be more convenient and a bit more expensive than the buses but well worth it with departures from all the hotels.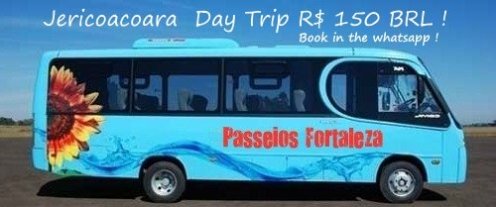 A good choice for getting to one of the outer beaches. Departing closer to the hotels and eliminating the need to find your way to the Central Bus Station with your luggage!
---
FORTALEZA BY RENT A CAR
Getting around Fortaleza by Rent-A-Car will give you more freedom and flexibility than other means of transport.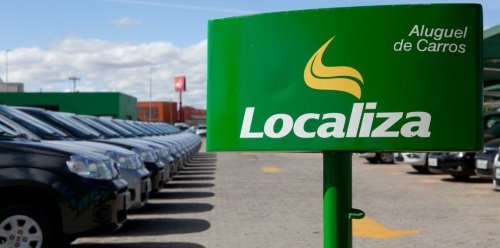 Keep in mind that Road Signs are in Portuguese and a fender bender is a pretty common occurrence here in Fortaleza. So before you confirm a reservation or sign a car rental contract make sure you read the following!
Choosing Fortaleza Car Rental Companies
You want to choose a Rent-A-Car Company based on their rates, insurance coverage, deductibles, service and vehicle availability!

Comparing Fortaleza Car Rental Companies
I called the 2 major Fortaleza Car Rental Companies Hertz and Localiza and
was surprised at the differences in both rates and insurance coverage.

Complete Fortaleza Car Hire Check List
Everything you need to do and remember before driving off in a Rent-A-Car!
---

FORTALEZA BY LAND ROVER OFFROAD
An Offroad Trek by Land Rover is the best way to take in the Coast of Ceara . Spectacular stretches of fine white sand, turquoise ocean beaches with dunes, lagoons and palm trees. A true tropical paradise! An incredible trip!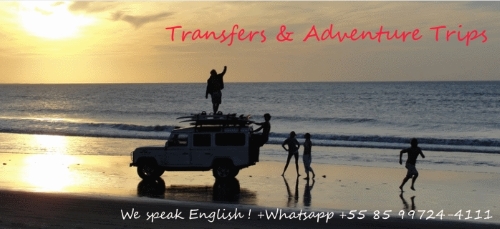 Fortaleza Offroad Treks
For more information Offroad Treks to Jericoacoara and other destinations
throughout the State of Ceara!
If you are arriving with surfboards, wind surfing or kitesurfing equipment,
I would recommend making arrangements for transport before arriving in
Fortaleza.
---
FORTALEZA BY HELICOPTER & PRIVATE PLANE
If you don't want to lose any time on the beach! There are flights to Jericoacoara, Canoa Quebrada and other destinations by helicopter and private plane.
Fortaleza Air Taxi Service
Destinations and Fares for
Flights by Helicopter and Private Plane.

Telephone/Whatsapp +55 (85) 99724-4111
Email: reservas@fortalezabeaches.com

Telephone/Whatsapp +55 (85) 99724-4111
Email: reservas@fortalezabeaches.com