Pizzerias in Fortaleza
The Fortaleza Restaurant Guide is a LOCAL guide! Unlike most guides we list only the best Pizzerias in Fortaleza, well known, recommended and visited by those who live and work in and around Fortaleza.
---
Italia da Gabriele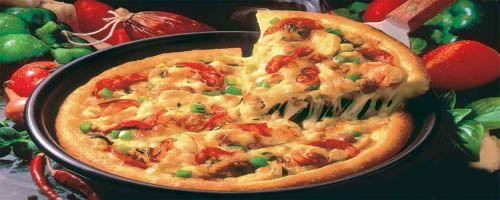 ITALIA DA GABRIELE (Praia de Iracema): This amazing place has been up and running since 1995 and long been considered one of the best pizzerias in Fortaleza. The menu includes a variety of Traditional Italian pasta and meat dishes as well.
The Italian owner, Gabriele Simoncelli is almost always there to greet you and to make sure that everything is just right. For true pizza lovers it doesn't get better than this! Conveniently located on Praia de Iracema.
PRAIA DE IRACEMA, Avenida Historiador Raimundo Girão, 36.
Tel: (085) 3219-4993. Excepts: Master Card, Diners, American Express.

---
Pizza Vignoli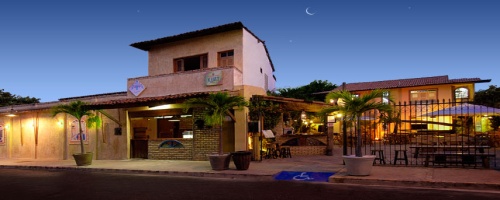 PIZZA VIGNOLI (Varjota): Opened its doors to the public in 2004, and has won Veja Magazine's "Best Pizza in Fortaleza" for the last 5 years!
Rio de Janeiro born, Claudio Vignoli, Artist/Plastic Surgeon is responsible for creating everything from the recipe for this amazing pizza to the beautifully decorated dining areas.
-Vignoli-1 -VARJOTA- Rua Silva Jatahy, 1600
-Vignoli-2 -VARJOTA- Rua Frederico Borges, 125.
-Delivery - (85) 3267.9450 - Rua Frei Mansueto, 722.
Open 7 days a week, from 6:00 p.m. till Midnight, Fridays and Saturdays till 1:00 a.m. Excepts all major credit cards.
---
Buoni Amici's Pizzas
BUONI AMICI'S PIZZAS (Praia de Iracema): Both the restaurant and adjoining Buoni Amici's Sports Bar are located in one of the cities most privileged areas.
Within the grounds of Fortaleza's principal focal point for tourism, "Centro Dragao do Mar de Arte e Cultura". A perfect choice if you like dining in the open air to live music or for watching a Brazilian Soccer game on a big screen.
PRAIA DE IRACEMA, Rua Dragao do Mar, 80.
Tel: (85) 3219-5454. Open 7 days a week, from 4:00 p.m. till last client. (Seats 500). Excepts: Master Card e Visa, Diners, American Express.

Custom Search