Ito Fortaleza
Sushi Bar Menu
The Ito Japanese Restaurant Fortaleza Sushi Bar boasts over
50 varieties of Sushi and Sahimi.
A tremendous amount of hard work and pride goes into offering its guest the largest variety and highest quality Sushi and Sashimi available in Fortaleza!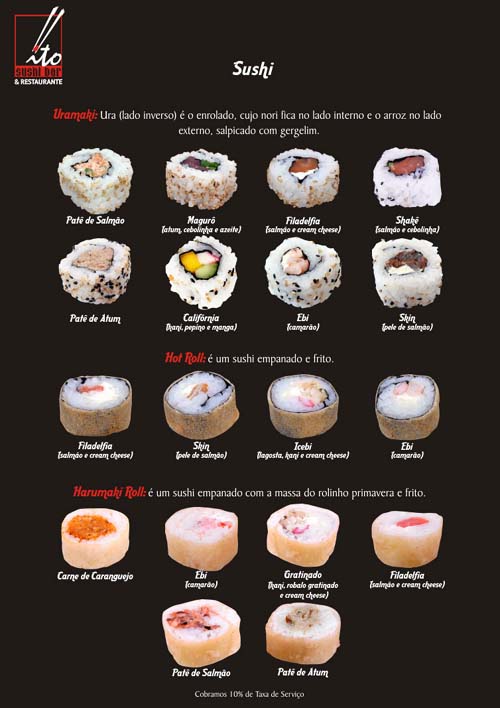 DISCOVER JERICOACOARA WITH US !

Telephone/Whatsapp +55 (85) 99724-4111
Email: reservas@fortalezabeaches.com

Telephone/Whatsapp +55 (85) 99724-4111
Email: reservas@fortalezabeaches.com