Pousada Jericoacoara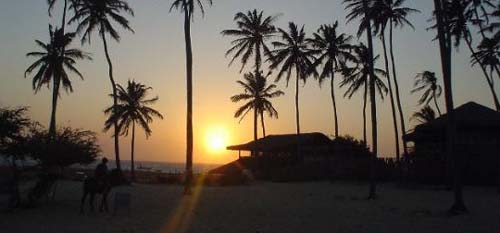 Surfing - Jeri
The Pousada Surfing Jeri Jericoacoara is located in the middle of Rua Sao Francisco just a few steps from Jericoacoara's infamous beach, sunset and nightlife!
The pousada has been a favorite amongst the wind and kite surfersfor many years now.

Its rustic beachcomber style makes
it irresistible to those who prefer the open beach air to central air conditioning in the reception and dining areas.
Not in the too far past the best and only choices for accommodations in Jericoacoara were the most expensive. With all the improvements made by the new management at the Surfing Jeri this is no longer the case.
The Surfing Jeri was completely reformed in 2008. Retaining its rustic, informal make yourself at home style.

Some extra comforts were added to to make it beyond the shadow of a doubt one of the best all around options in Jericoacoara!
The Chalets or Bungalows at the
Pousada Surfing Jeri Jericoacoara
make a perfect choice for families on holiday with a capacity for up to 5 people.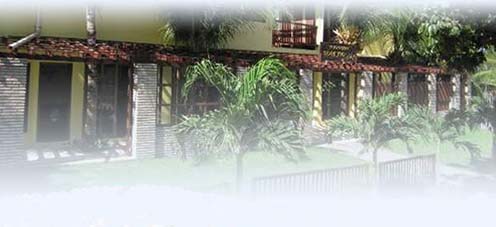 Surfing Jeri Pousada-Jericoacoara
Jericoacoara finally has a quality
option in the Luxury Pousada
category.

One that meets the needs and
demands of the international
visitor for half the price of the
higher end options in the village!

HOTEL FEATURES




24 Bungalows & Apartments

Air Conditioning

Hot Shower

Television


Frigobar / Safe

Landscaped Gardens

Pool / Spa

Room Service

Multilingual Staff

Wireless Internet

Fax Machine

Laundry Service

Parking



ACTIVITIES




Wind and Kite Surfing

Surfing

Dune Buggy Rides

Horse Back Riding

Adventure Trips

Trekking

Water Sport Rentals for Sandboarding
Check out the promotional rates for the Pousada Surfing Jeri here... Jericoacoara
with BOOKING.COM.


FORTALEZABEACHES.COM is registered with the Ministry of Tourism.
Embratur Certification. No. 06.026202.10.0001-7.
---

Telephone/Whatsapp +55 (85) 99724-4111
Email: reservas@fortalezabeaches.com

Telephone/Whatsapp +55 (85) 99724-4111
Email: reservas@fortalezabeaches.com