Carmel Express Hotel Fortaleza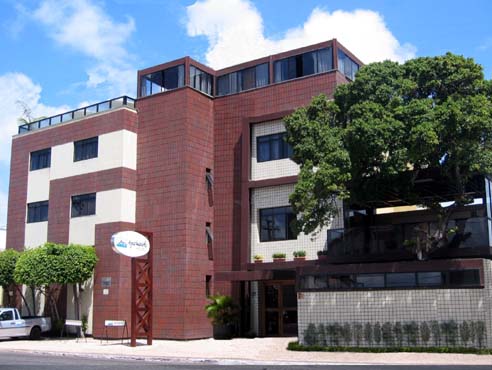 The Carmel Express Hotel Fortaleza offers guests a perfect combination of quality and comfort. Only one block from Iracema beach and some of Fortaleza's best restaurants, night clubs, bars, discos and theaters!
RECEPTION DESK


The hotel is an informal modern design which makes you feel at home from the moment you walk through the door.

The staff can supply you with useful information on transport and accomodations, if you are interested in visiting some of the other beaches along the coast of Ceara.

All you have to do is pack your bags and get there!
The roof top swimming pool and deck bar complete with a sea view include everything that is required to make the most of your time to rest and relax.

BREAKFAST

The hotel restaurant has a sea view and serves a carefully prepared regional breakfast daily between 6:30 a.m. and 10:a.m.
To see more photos and discounted rates at the
Agua Marinha Hotel Fortaleza click here.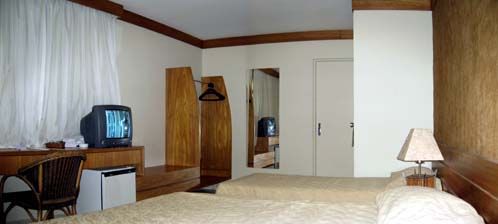 There are 64 APARTMENT-SUITES designed for the comfort and the convenience of their guests. All of which include, air conditioning, TV telephone, frigobar and individual safe.

FACILITIES & SERVICES

· Swimming Pool

. Deck Bar

. Cyber Cafe

CARMEL EXPRESS HOTEL
Av. Almirante Barroso 701,
Praia de Iracema,
Fortaleza-Ceara



FORTALEZABEACHES.COM is registered with the Ministry of Tourism. Embratur Certification. No. 06.026202.10.0001-7.
---

Telephone/Whatsapp +55 (85) 99724-4111
Email: reservas@fortalezabeaches.com

Telephone/Whatsapp +55 (85) 99724-4111
Email: reservas@fortalezabeaches.com